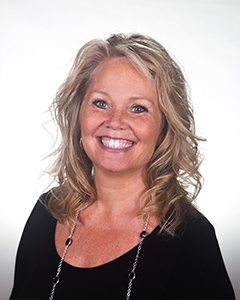 Welcome! My name is Danea and I'm a licensed Realtor
®
with TheMLSonline. I have a passion for real estate and helping people through the process of buying and selling homes. Whether you're just starting your home search or ready to take the next step in home-ownership, I believe it's important to work with an agent who has experience. My experience includes the purchase and sale of homes and investment properties in the Twin Cities area. The most rewarding part of being a full-time Realtor
®
is having the opportunity to meet new people. I look forward to learning more about you, and helping you with your real estate needs. Please call, or send an online request and I will respond as soon as possible. I look forward to assisting you!
Getting to Know Danea
My name is Danea Bruber and I am a Real Estate Agent with the TheMLSonline.com.

I grew up in Burnsville, Minnesota and graduated from Burnsville Senior High School. I later graduated from Minneapolis Business College with a Legal Assistant degree in Roseville, Minnesota. I was a legal assistant for approximately 16 years dealing in commercial transactions, mergers and acquisition and commercial real estate, which gives me the experience necessary to protect your interests throughout the entire transaction process.

I have also owned my own business called Lease-to-Own Homes, LLC. My company helped individuals who needed to improve their credit in order to purchase a home.

I currently reside in Lakeville, Minnesota. I love any water related activity, traveling, gardening, yoga, watching football and hockey and just hanging out with friends!

A portion of my commissions are donated to the Paralyzed Veterans of America, St. Jude Children's Research Hospital, Last Hope, Inc. and Joyce Meyer Ministries.

When referring your family, friends and co-workers, you can be assured that I will act in your best interests and always conduct myself in the most professional and ethical way.

I will be there not only to find you the perfect home but to negotiate the best possible deal on your behalf and protect you through the buying and selling process.
Client Testimonials
I can't say enough good things about Danea Bruber! Last winter, my wife and I had to put my mother into a nursing home very unexpectedly and found ourselves having to settle a very messy estate. We were both overwhelmed with all the legal hoops we had to jump through to even be able to talk with anyone on my mother's behalf, as neither of us had power of attorney. The thought of selling her home was daunting to say the least. We decided to interview three realtors before choosing one to work with on selling her home. Danea was the second realtor we interviewed. After meeting with her we canceled the interview with the third realtor. We knew we had found the perfect person to work with! Danea handled all of the legal details that we didn't have time to look into and even went the extra mile to make sure every little detail of my mom's house looked ready for sale (including a little touch up painting and replacing some missing screws on cabinets). Her closing partners made everything as easy as possible and also went the extra mile to make sure that any missing county records, legal documents, etc. that we couldn't find were obtained prior to closing. Danea made it possible for my wife and I to completely focus on all my mom's other legal, financial, and health concerns without having to worry about the house at all. Danea handled every aspect of the sale of her home and we never had to give the house a second thought after acquiring her services. We were so impressed with Danea, that we decided to use her again to help us find a new home and sell our current home! We have also recommended her services to some of our other friends and they have all been equally impressed! We are so grateful that our paths crossed with Danea's! And you will be too!

We have worked with Danea on each of three house purchases since moving to the US. I have to say for people who have never gone through the house buying process in the US we could not have been luckier to find Danea. Having her both sell and buy houses with us I can say you will not find a better and more attentive partner in what can be a stressful life event. The level of availability meant that whenever we had questions or concerns Danea was a text or phone call away. If you are looking for someone who will actually care about you during the buying or selling process and not just see you as a transaction, then Danea is person for you!

I've known Danea for many years, so when it came time to move back to Minnesota and putting down roots, I knew I had to work with her. She helped me find the right location and perfect neighborhood for me and showed me several properties until we found "THE" one. It took quite a bit of negotiating to get the house, and I felt so secure knowing Danea was handling it. She truly looked out for me throughout the whole process from location, to inspection, to appraisal, to close "" and she made it so FUN! Thanks, Danea!

I was in the market to buy and did not have a realtor. I asked a friend of mine who was also a realtor and recommended Danea. It was a joy to work Danea. She was very professional and very easy to work with. She was always available to answer my calls, emails, or text messages. What I loved about Danea was I did not feel pressured to buy a certain house or price range. She was always understanding and willing to accommodate accommodate my needs. She is very knowledgeable about the housing market and industry. She made the process from start to end very easy and smooth. Danea is the best realtor and I would recommend her to anyone buying or selling!

First, I would like to say that Danea Bruber was very easy to work with. Buying a house can be scary and confusing, but with Danea, it wasn't at all. She definitely knows the market and is a great negotiator! Danea was super patient when we were looking at many houses to find the right one. And closing went very smoothly because she knew exactly what to do. I would highly recommend Danea and would work with her again!

I am so grateful for Danea! She had unending patience as my husband and I tried to find our first home. She counseled us through what we liked, what we needed, and where we were getting hung up unnecessarily. She was fabulous! We love our home and the time and attention Danea gave us to help us make sure we got it right.

All we can say is WOW! We were very impressed with Danea Bruber's professionalism, personal attention, and marketing strategies. Danea is a first class, high caliber, real estate professional. We received personal attention almost on a daily basis. Danea was always available for questions, she made us feel like we were her only client. It was refreshing to know that your experience, and talent it takes to get the job done fast. Our home sold within 9 days and, by the way, she helped us find our dream home too. We were totally impressed and would recommend Danea to anyone who wants to buy or sell a home quickly, without all the hassles... thanks again!!

Danea Bruber helped me find the house in which I'm living in now. She was always pleasant and had a smile on her face even when it wasn't so easy to have a smile on her face. She made my home-buying experience pleasurable by her pleasant demeanor. Danea had daily contact with me and if I had questions she wasn't able to answer she immediately found the answers for me. I would highly recommend Danea to anyone. She definitely puts her client's needs first!

I hired Danea Bruber as my realtor to help me find a place to live. At the time, I was looking for a rental. Although Danea's position was to sell real estate, she not only offered to assist me, but updated me every day about available properties. I was very impressed by what I saw as her genuine desire to help, not just work. A year later, I was able to buy, so of course, I contacted Danea. Again, she was unbelievable in her efforts. I have purchased numerous properties in the past but have never experienced such great professionalism before. The property I ultimately purchased was a short sale, so needless to say, it was a stressful process. Danea was in constant communication with me and always available with clear resolve when problems surfaced. She was the most reliable, well informed realtor, I have ever had the pleasure of working with. After the closing of my new home, Danea kept in contact as a courtesy. I have never seen this level of professional responsibility and dedication to a client! I have known Danea for over 10 years now, and I highly recommend her to any employer who is interested in finding a truly discipled, dedicated, very likeable and professional person. As a Captain at Southwest Airlines, I am very aware of customer service and dedication to one's career. I was impressed with Danea as a person and a professional! Thank you!